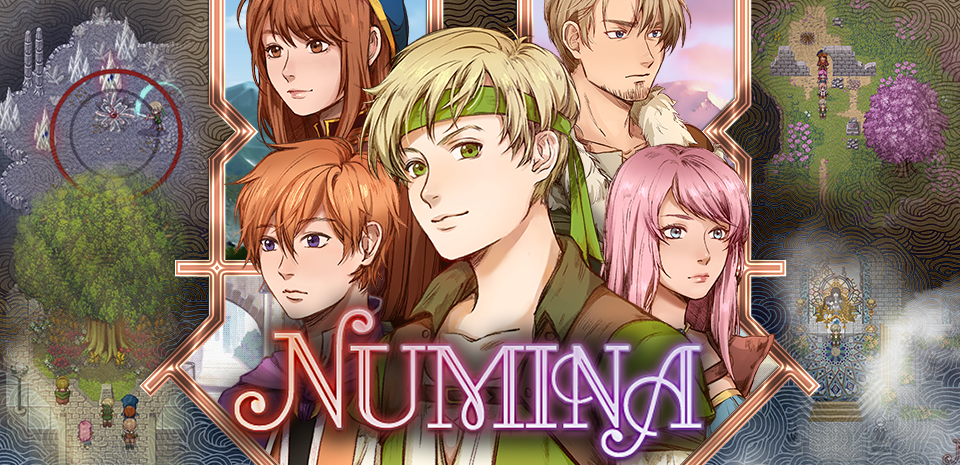 Numina
October Dev Update - ALPHA VERSION FINISHED!!
---
Hello you lovely people,
I come with a big announcement this month: Numina finally reached the Beta stage! YESSSSS! This means my initial playthrough has been finished and we enter now the final long testing phase before release! 🥳🥳🥳

Almost 27 hours of main-story content!

It's a very exciting time as at this stage, "outside" people will get a chance to playtest the game. Initially this will be a closed Beta as only the German version is ready to be tested. I hope we clear the biggest bugs in this initial round, while I'm hard at work translating almost 90k words on 10k lines from German into English 😣

Once the translation is done and the first German-speaking testers are through the game I'll open the Beta up to interested testers. Once we get there I'll make another announcement on how to apply for testing. The only thing you need is a Steam-Account. And if you haven't already:



Release Date
I know this is something a lot of you are interested in. My initial goal was to release in Q4 2021. But as it's already the end of October I don't think it will be realistic to get the game out this year. Translating alone will take me more than a month, even if I translate 200 lines a day. And on top of that there's testing 27 hours of game content (with multiple branching plotlines) which will probably also take at least a month for each tester to ensure the game will be playable and worth the wait for everyone.
My new aim is to target Q1 2022. Please follow this page or join the official Numina Discord to get any updates on the release and betatest! Thanks for your understanding, patience and continued interest in Numina!
Comments
Log in with itch.io to leave a comment.
Congratulations! I can't wait for the translation! Keep up the good work!
I am definitely in line for that English Beta!